The Importance of Awareness of Food Safety/Allergens for Small Businesses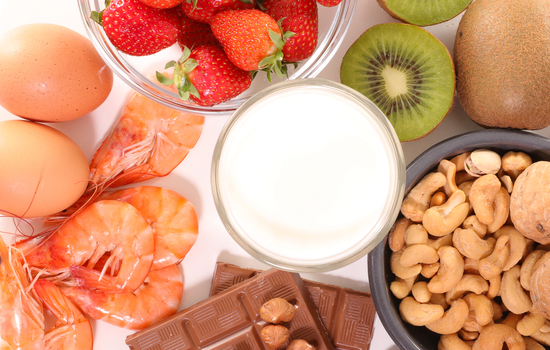 The Food Safety Act 1990 is a very long and complicated document, but what I will do here is try to simplify it and give you a quick insight concerning what your business needs to know about food safety and allergens.

Food Allergens
There are 14 main food allergens that you should declare about any food products you sell.

The allergens will need to be considered in all areas of the processing, additives and any substances that will be present in the final product. If you are unsure, it is better to declare than find you have missed something. I can help you to determine what you should report to cover yourself legally.

The 14 main allergens are (from the food standards agency):


1. celery
2. cereals containing gluten: including wheat, rye, barley and oats
3. crustaceans: such as prawns, crabs and lobsters
4. eggs
5. fish
6. lupin
7. milk
8. molluscs: such as mussels and oysters
9. mustard
10. tree nuts: including almonds, hazelnuts, walnuts, brazil nuts, cashews, pecans, pistachios and macadamia nuts
11. peanuts
12. sesame seeds
13. soybeans
14. sulphur dioxide and sulphites (if they are at a concentration of more than ten parts per million)


Food allergens will mainly need to be provided in writing. Either on the packaging of pre-packed food or clearly displayed for all consumers to see. Allergens should be listed on menus and websites too. If a customer is purchasing food over the phone, then an oral list of all food allergens can be given. You may also consider food allergen warning labels if using a delivery service for your goods.


Food Safety in the Kitchen
It is your responsibility as the business owner to ensure you are entirely up to date with all food allergens in the ingredients that you are using and that all your employees are aware of this too. A product specification sheet will be a useful tool for this, and I can help you develop one.

Strict controls need to be in place to avoid cross-contamination in the processing of all foods. The preventative measures will include having separate workstations, utensils, chopping boards etc., and thoroughly washing equipment and cleaning an area before starting a new meal preparation. All ingredients will need to be stored separately in clearly labelled sealed containers. It is good practice to store any foods that contain the allergens separate from other foods. You should always thoroughly wash your hands between preparing each dish.

Cross-contamination can happen so quickly, even by using the same oil to cook more than one dish with. If you do not think that you can guarantee your customers that cross-contamination has not taken place, then you should tell them that you can't provide an allergen-free dish.

Training
Make sure to adequately train your staff in the handling of food and that they have up to date information about food allergens.

It is not just general cross contamination matters that you need to be aware of; you should also be able to provide specific guarantees to customers who alert you to a particular allergy they have. For example, if a customer is allergic to avocados, you will need to ensure that their dish is not only free from avocados but that no cross-contamination has taken place during the preparation of their food.

How I Can Help
I can provide you and your business with up to date legislation, run through your legal responsibilities and train your staff.

By getting me on board, you will ensure that your business meets all the food standard safety requirements and that your customers are well informed concerning any allergens, thereby keeping them safe and happy.